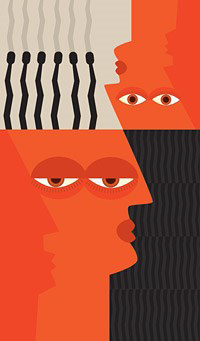 Burnout or Bounce Back? Building Resilience to Prevent Burnout with Debra Westwood
Friday, May 1st
Spokane Public Library, South Hill Branch, 3324 South Perry, Spokane, WA
Have you ever noticed that some people just seem to bounce back from life's changes while others really struggle or become jaded or burn out? We'll look at aspects of our work, lifestyles and personalities that affect resilience and explore ways to build up or maintain our psychic & emotional reserves so we not only survive but thrive when changes come our way.
Debra brings a wealth of experience in management and specializes in change management for staff and leadership teams. She is an expert in personal and workplace resilience, stress management and avoiding burnout in libraries. She also specializes in customer service, community outreach, and strategic partnerships. Debra works under the assumption that "everything you do has the power to change a life." She believes that libraries often don't know or see the full impact of their actions, and she wants staff to embrace the shared mission of the library. 

Register for the Morning Session or the Afternoon Session
Register by Friday, April 24th with Tami Robinson, trobinson@whitworth.edu
Morning Session
Registration: 9:30-10:00 am
Workshop: 10:00 am-noon
Afternoon Session
Registration: 1:30-2:00 pm
Workshop: 2:00-4:00 pm
No registration fee for employees of INCOL member libraries
$25 for non-INCOL members and $5 for library tech students
Find more information at http://incol.scld.org
Get directions at http://www.spokanelibrary.org/southhill
Share with your colleagues! For a printable pdf flyer, click here.