We are pleased to have Carson Block in Spokane on Tuesday, April 9, 2013. Choose the morning session or afternoon session. Feel free to let your colleagues know and post this flyer in your libraries!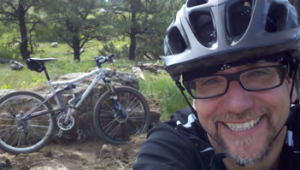 Downtown Spokane Public Library
906 W. Main
Spokane, WA
Morning Session
Registration: 9:00 am – 9:30 am
Workshop: 9:30 am – 12:00 pm
OR
Afternoon Session
Registration: 1:30 pm -2:00 pm
Workshop: 2:00 pm – 4:30 pm
Librarians often feel that they are in a reactive position when facing the future, and with the unprecedented rate of change in materials, technology and patron expectations, it can be difficult to get ahead of the curve. But in a world of homogenized choices, the library may be the last place on earth where people can feel truly fulfilled in their quest for knowledge, enlightenment, entertainment and connection to others. Technologist Carson Block will show some of what's possible today and in the future, and also how the killer app of libraries may not be in a gee-whiz gizmo, but in reflecting the human needs of its community in a hyper-local manner. Come for this interactive session and take steps to build your library's future!
Carson Block has led, managed, and supported library technology efforts for more than 15 years. He has
been called "a geek who speaks English" and enjoys acting as a bridge between the worlds of librarians
and hard-core technologists. He has a passion to de-mystify technology for the uninitiated, and to help
IT professionals understand and support the goals of libraries.
No registration fee for employees of INCOL member libraries
• $25 for non-INCOL members and $5 for library tech students
• See www.spokanelibrary.org downtown for library and parking information
Register by Tuesday, April 2nd, with Tami Robinson, trobinson@whitworth.edu