Thursday, November 7th, 2019
Morning and Afternoon Sessions
Barbieri Courtroom
Gonzaga Law School
721 N. Cincinnati
Spokane, WA
Presented by Dr. Steve Albrecht
Mark Twain said, "Everybody talks about the weather, but no one does anything about it." As a training issue, it's the same with sexual and racial harassment and bullying prevention; everybody thinks they know about it, what to do or not to do in the workplace, and yet, it's still near the top of the complaints filed with or by the federal and state Equal Employment Opportunity Commissions.
Sexual and racial harassment and bullying prevention in any library organization is about having an updated and accurate policy, training all employees to follow that policy, and then enforcing the policy, using consequences for the perpetrators (who could be staff members or patrons), and support for the victims.
This training program is suitable for all library directors, managers, supervisors, and (full and part-time) employees.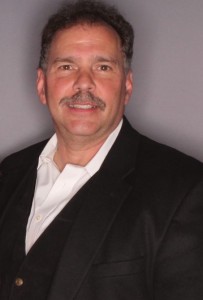 Dr. Steve Albrecht is internationally-known for his training programs and consulting work in workplace and school violence prevention and library safety and security. He brings his human resources, training, law enforcement, security, coaching, and writing background to issues like violence and security risk assessments, sexual or racial harassment, diversity, drugs and alcohol at work, team conflicts, and employee stress. He holds a doctoral degree in Business Administration (D.B.A.), an M.A. in Security Management, a B.A. in English, and a B.S. in Psychology. He is board-certified in human resources, security management, employee coaching, and threat assessment.
Morning Session
Registration: 8:30-9:00 am
Workshop: 9:00-12:00 pm
or
Afternoon Session
Registration: 1:00-1:30 pm
Workshop: 1:30-4:30 pm
Register for morning or afternoon session by Thursday, October 31st, with Lori Lewis, lori.lewis@neill-lib.org.
• No registration fee for employees of INCOL member libraries
• No registration fee for non-INCOL member library (contingent on a grant from Washington State Library)
• Gonzaga Law School directions
Share with your colleagues! Print and post this flyer.